Moderators: Dungeon Masters, Hala DM
The One

Posts: 3804
Joined: Wed Jan 25, 2006 12:00 am
Location: GMT -7(-6)
Lovely ladies up there.

Where are Rosemary and Medea's pics?
---
Apprentice DM

Posts: 133
Joined: Fri Jul 06, 2012 3:39 pm
First post and its a pic... can only go up form here

JRSitter
DM Braellis
Virgil E. Treefeller
---
Lost One

Posts: 58
Joined: Sun Aug 23, 2009 1:03 pm
For those who've been curious, meet the face behind Rosemary!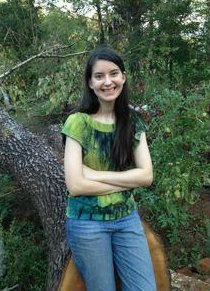 And, for those who know Marguerite and her loyal wolf companion Minerva (or who have been fortunate enough to speak to my lovely puppy on IRC), a picture of me and the real Minerva (who would like to assure you that she is all mean and tough and will lick your toes off if you argue).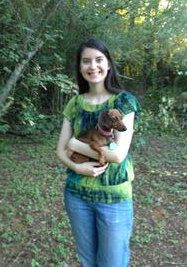 ---
The One

Posts: 3804
Joined: Wed Jan 25, 2006 12:00 am
Location: GMT -7(-6)
---
Care Bear

Posts: 1781
Joined: Thu Aug 04, 2011 4:25 pm
Location: 100 Acre Wood or The Temple in the Old Hamlet
What Terror said!

Shi'ara - Goddess of Pleasure
---
Apprentice DM

Posts: 69
Joined: Wed Apr 13, 2011 5:26 pm
Location: Seffner FL
Contact:
First time posting a pic...please be gentle. 8)
In case you don't know, I play Ace Kogane.
"Oh, I may be on the side of the angels... but don't think for one second that I am one of them." Sherlock
---
unknown
Posts: 27
Joined: Thu Jul 12, 2012 5:46 am
Location: Alberta , Canada
---
Lost One

Posts: 63
Joined: Sun Mar 21, 2010 4:07 am
here's some pictures of the person behind Shosin. first one is at college, had a business presentation that day, the second one is me volunteering at CMA with their IT department for CMA Fest
"He who exercise government by means of his virtue may be compared to the north polar star, which keeps its place and all the stars turn towards it."
~Confucius~ (551-479 B.C.)
---
unknown
Posts: 1
Joined: Thu Jul 26, 2012 1:46 am
Location: Petawawa
Andrew! Do you still play here? I haven't seen you 'round in ages.
Guess who

(no cheating)
Lo, though the time is dark, my faith shines
---
Hala DM

Posts: 673
Joined: Sun Dec 18, 2005 12:00 am
I thought this looked a bit like Brynja. She is older than Bryn and has less make up and tattoos but is similar to how I see her.
---